Megron Tech launches RantCell Pro App with live test tracking capabilities
LONDON, UK 26/02/2015, Megron Tech are pleased to announce that new improved Android App RantCell for benchmarking network Quality of service (QoS) and speed test. RantCell App can transform your smart phone into mobile network drive test tool. It helps to test and benchmark voice and data services on 2G, 3G, 4G, WiFi and CDMA mobile networks, available to download for free on Google Play store and iTunes store
Capable of measuring network speeds, signal strength,sms success rate, call success rate, dropped calls and other network Key Performance Indicator(KPIs of network).A smart way to test your cellular network on large scale.
Additionally, RantCell Test analytics(Beta version) provides dashboard analysis Coverage map for Ping test,SMS test, Speed test and Network call test. User can login to RantCell website can analyze the upload test results in Table, Graphical, Map Views plus online tracking capabilities .Users can also perform competitor analysis on Network speed, Coverage maps, RAN technology, Latency etc.
With Enterprise solution with RantCell Test analytics(Beta version), we can help mobile operators to build crowd sourced data on network performance,coverage survey information, and identify poor QoS zones. Product is also able to show information in real time. For more information please contact us.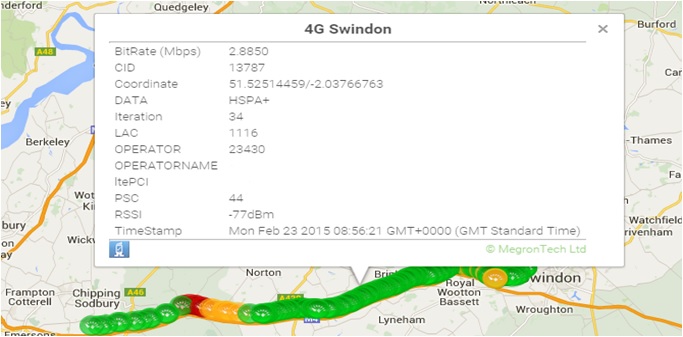 Contact:
Megron Tech
Phone: +44 (0) 1793686197
Email: support@rantcell.com