Wi-Fi Analyzer Android based solution (Indoor and Outdoor Measurements)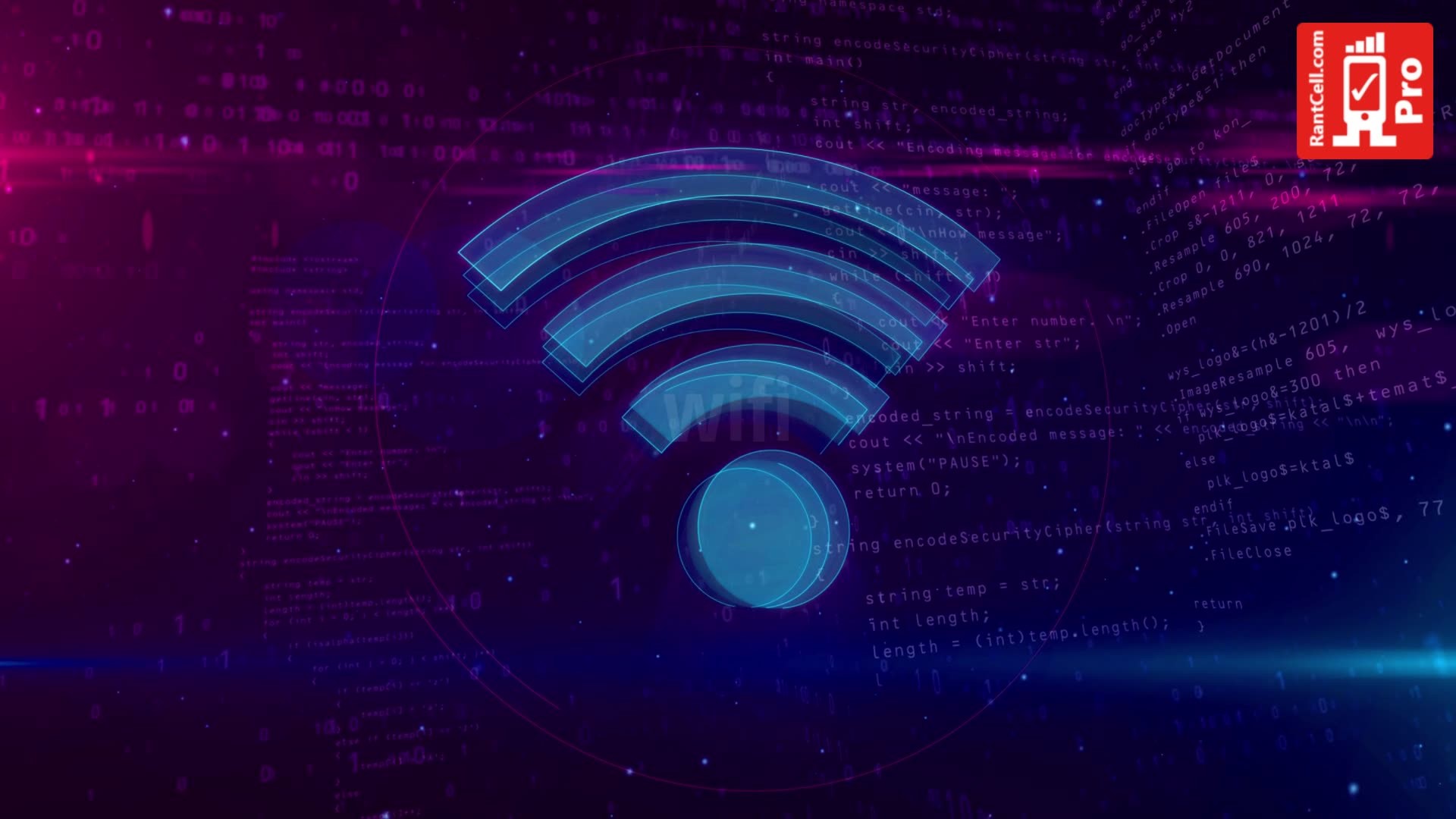 Convert any Android smart phone to Wi-Fi survey tool by installing RantCell app for outdoor and indoor locations. RantCell Wi-Fi analyzer app supports Wi-Fi speed test, Video stream test, Latency, and HTTP tests along with measurements shown below on this table.


Wi-Fi site survey with custom floor plans

Wi-Fi survey can be performed by simply uploading floor plans (JPEG format) via RantCell App. Survey data can also be visualized on RantCell web-based dashboard with Google maps and custom floor plans. Wi-Fi Survey tool is compatible to load floor plans of residential to large commercial indoor venues. 1000+ floor plans can be stored on Enterprise version.
Wi-Fi Signal survey report on custom floor plans

Accurately measure signal level within the indoor venue using any Android smart phone. Reports are generated automatically and can be visualized on RantCell web-based dashboards in matter of seconds as shown.

Accurately measure distance covered by each Wi-Fi AP

Capability to measure distance from Wi-Fi AP to measured data points. More accurate report compared to heat maps on indoor floor plans.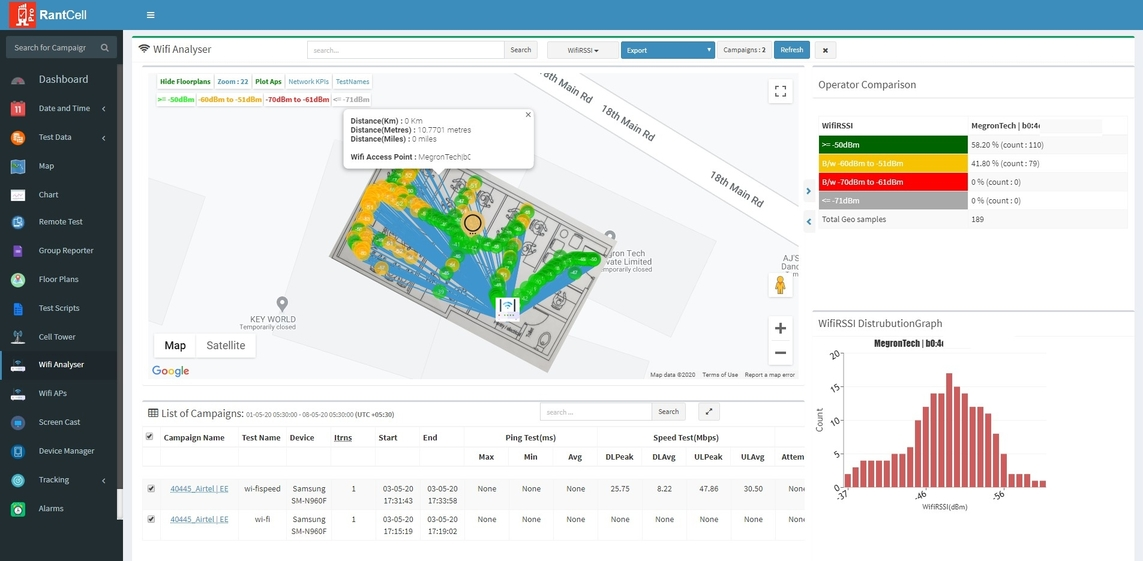 Wi-Fi speed test report

Measure indoor or outdoor user Quality of Experience on Wi-Fi network by performing speed test, latency, Video streaming or HTTP tests. For example, report for indoor speed test on Wi-Fi network measured indoors.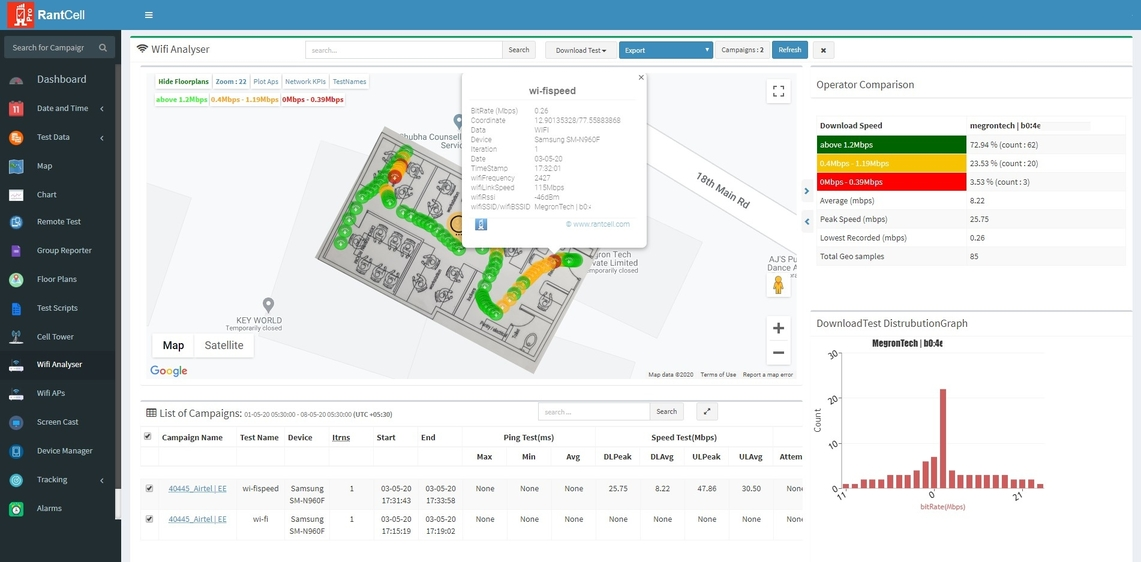 Wi-Fi network monitoring

Monitor Wi-Fi networks remotely user QoE experience and get alarms on outages or degradation of services.