5G Network Testing Solution
Are you looking for a non-traditional 5G drive testing and monitoring solution to measure Quality of Experience (QoE) with improved efficiency?
RantCell Pro is a smart 5G RF drive testing and monitoring tool using app and cloud-based technology. A SaaS based solution, starting from $80/month subscription plan to satiate your 5G network testing needs and save from spending on 5G test equipment hardware. 5G drive test tools like RantCell pro app act as a 5G measuring equipment simply by installing RantCell Pro app on Android 5G phone and are being widely used in 5G telecom equipment industry. RantCell is one of the ideal 5G testing tools and a 5G quality tool, it can accurately measure KPIs and provide results in real-time with no post-processing efforts and other time-saving functionalities. Network testing activities such as conducting 5G speed tests with traditional 5G device test equipment, assessing 5G tests configuration with traditional 5G NR test equipment are time-consuming and requires a lot of efforts to prepare data for analysis phase.
Solution Highlights
RantCell pro app supports 5G NSA measurement suitable for drive testing and static testing.

Supported on commercial grade 5G Android phones, no need to purchase any hardware from us.

Real time upload of QoE data to RantCell cloud from app, no post processing efforts.

Generate reports in near real time.

Idle mode outdoor and indoor measurement; supports floor plan loading.

RantCell pro can work as monitoring of performance of 5G base stations and remotely trigger on demand tests.

Accelerate your 5G Indoor and Outdoor deployments by deploying on various teams within your organization.

Significantly improve your efficiency on 5G network testing.
Try our 7 days Free Trial

Why choose RantCell?

There are multiple challenges in 5G network testing faced by operators as given below:
Currently, 5G test equipment is expensive due to its huge demand

Performing 5G testing is critical and time consuming till it reaches to analysis stage

Mass deployment of tool to field test engineers will require higher investment

RantCell solution can be used in the following use cases such as 5G testers,5G tester app,5G Wi-Fi tester,5G network tester,5G internet tester, 5G RF tester
To overcome these challenges, RantCell has come up with an app based 5G testing solution that is compatible on Android devices and can execute your network tests with less manual efforts. Click here to get the list of supported devices.
Types of tests supported by RantCell pro app

RantCell as ping test tool to monitor the network
RantCell App can be used as ping test tool used as a diagnostic tool or as a 5G network latency benchmarking tool. It is used to measure or record the overall time of each packet to reach its destination and return back to the source. Ping test measures this latency in ms (millisecond) for a packet of data on 5G networks.
RantCell supports 5G speed tests
RantCell App Pro can also be configured as continuous internet speed test tool that measures or tracks the bandwidth of 5G connection during an extended period of time. As network speed test software measures the performance of speed of on 5G networks.
RantCell Pro app functions as FTP speed test tool, is designed to transfer files back and forth between the computer and the server over the 5G network.

In RantCell App Pro HTTP load testing is a method of sending programmed simulated HTTP traffic to a server to measure its performance and action.
Video streaming
Video streaming test feature is designed to measure video quality of experience on smart mobile device connected over 2G/3G/4G/5G/Wi-Fi networks by calculating key performance indicators for video QoE parameters such as Launch Time, Load Time, Stalled Time and Total Video Play Time.
RantCell Supported Devices
| Device Brand | Model Name | Network Technology |
| --- | --- | --- |
| Samsung | Samsung Galaxy S20 Ultra 5G + Android 10 | GSM / HSPA / LTE / 5G |
| Samsung | Samsung Galaxy S20+ 5G + Android 10 | GSM / HSPA / LTE / 5G |
| Samsung | Samsung Galaxy S10 5G + Android 10 | GSM / HSPA / LTE / 5G |
| Samsung | Samsung Galaxy Note 10+ 5G + Android 10 | GSM / HSPA / LTE / 5G |
| Samsung | Samsung Galaxy Note 10 5G + Android 10 | GSM / HSPA / LTE / 5G |
Significantly improve your efficiency on 5G network testing

Video showing RantCell App performing data throughput tests on 5G network and test data being monitored in real time on RantCell cloud.
Reduce your manual efforts and testing time by 30%

Real-time upload of network test data from 5G test device to RantCell cloud

Web-based data visualisation on maps and analysis

Automated reports
Accelerate your 5G deployment by

Deploying RantCell app on mass scale to field engineers to perform 5G drive test based on various testing cases

Facilitation of 5G cell tower Single Site Verification and automated reporting via cloud

Compatible with most of the Android smartphones (supported on latest 5G devices only) available in the market

Data is uploaded on RantCell in real-time thus saving time in post-processing and further investment in such tools

Perform analysis on web-based dashboard and generate PDF reports to share it among colleagues to analyse test QoE/QoS data
Accelerate 5G indoor deployments with RantCell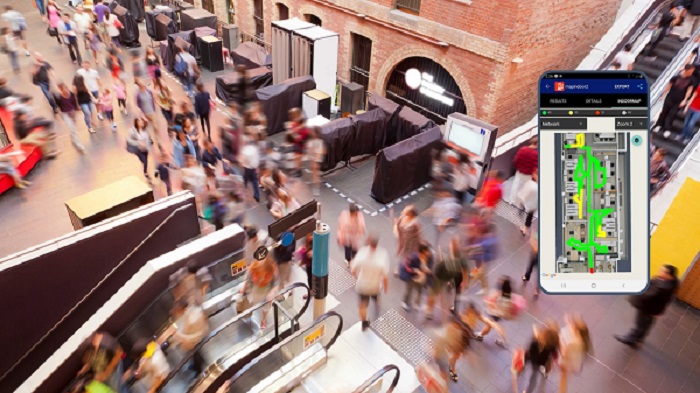 Today, a large percentage of traffic ~70% is generated inside the premises of a building and we believe this will be true for 5G traffic as well in coming years. It is also expected that 5G enterprise private networks will rise in the next couple of years.
Swiftly load floor plans and enable 5G indoor walk testing feature in an area/building

Simple to use and quickly upload floor plans overlay on Google maps according to the boundaries of the building

Analyses 5G test results on the floor with RantCell dashboard and generate reports by click of a button

Capable of measuring 5G NR indoor coverage area and data speed performance

Creates user experience reports on 5G indoor floor plan to validate commercial deployments or optimise RF
Testing Dual connectivity (NSA) with RantCell 5G drive test tools

Our solution supports 5G NR KPIs for Non-standalone (NSA) 5G testing that depends on LTE core and Radio Access Network (RAN) with 5G carrier aggregation.

4G and 5G throughputs can be monitored separately while doing NSA 5G speed tests.

5G NR (New Radio) drive testing can be performed around dual connected 5G cell towers by RantCell 5G drive test tools where both 4G+5G parameters are measured.

Allowing operators to connect UE to LTE base station (primary node) and 5G base station (secondary node) with ENDC, permitting devices to access 4G LTE and 5G test networks simultaneously.

Supports cell lock / band lock feature. Lock a specific cell and perform drive test. Let's say 4G LTE cell is located in a test location, choose the desired bandwidth such as LTE25, LTE 40, etc. Click on 'Download' button and get the procedure to unlock cell lock / band lock feature on your Android smartphone and test with RantCell solution.
5G base station monitoring and 5G slicing verification

24/7 5G base station monitoring

Remote monitoring of 5G base station

Allocation of network slice as per the use case or customer needs

Validation of network slices once it is defined and implemented

Identification of no data connectivity coverage areas
5G network testing accelerated commercial launch of 5G services for mobile operators worldwide

5G network testing is at the top of mobile operator's 5G launch checklist and there is a significant rise in the number of commercial 5G networks due to successful 5G network testing accomplished by leading operators across the globe. Here are few examples:
EE conducted 5G network testing in United Kingdom (UK) across various locations with 5G smartphones that are commercially available in their stores. Currently, they are providing live 5G coverage in 160 cities and towns across the UK.

AT&T, world's second largest provider of mobile network services launched its mm-wave network branded 5G+ after successful attempts of 5G network testing in United States (USA). 5G+ with faster speed and enhanced connectivity is already available in almost various parts of 38 cities in the United States and multiple public and private centres across the nation.

5G network was made live in five Canadian cities after Bell Canada accomplished its initiatives of 5G network testing in Canada. Later, it reported availability of 5G network in more than 150 cities and small areas which is around 24% of the total population in Canada and targets to cover 50% by the end of 2021.

Germany's top mobile operator Vodafone placed on a further 2,200 5G antennas with proper 5G network testing in Germany in around 800 locations. With this, they had more than 7,000 5G antennas installed covering 2,500 cities and towns which will provide network coverage to more than 20 mn (million) Germans and is expected to increase this number to 30 mn before 2021 ends.

Telstra Australia partnered with Ericsson to provide 5G equipment and performed 5G network testing in Australia facilitating 5G services to half of the country's population by January 2021 with more than 750,000 5G devices already on their network. It plans to rollout 5G to 75% of population by June 2021.

Orange France was no behind in organizing trials for 5G network testing in France. On 3rd December 2020, it commercialized 5G in 15 municipalities with data speeds ~3-4 folds faster than 4G LTE network.

Telia Finland switched on its 5G network for 76 municipalities in November 2020 after successful completion of 5G network testing in Finland and around more than 1.5 mn people are enjoying these network services which represents 27% of the entire population of Finland.