Demand for 5G Testing Equipment on the Rise: Market and forecast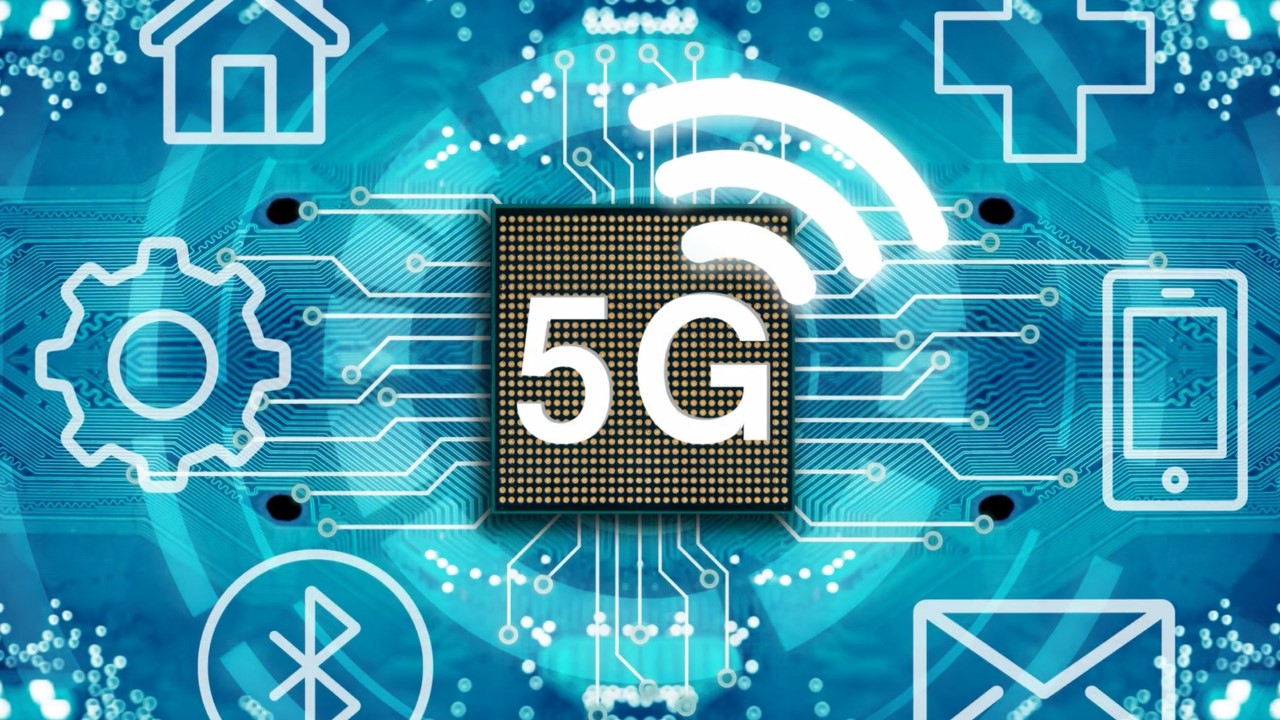 The COVID-19 pandemic has exploded load on networks due to rise in demand for good network connectivity. Industries like healthcare, BFSI (Banking, financial services and insurance) required high-bandwidth connections to keep their work going seamlessly without interruption in this time of crisis. Further, it created the need for expansion of network coverage to outskirts as most of the employees were shifted to residential areas due to work from home norms. Taking this into consideration, network operators have accelerated 5G deployments to fulfill surging network demands.
Ericsson has estimated to facilitate 5G networks in the next four years and is about to reach over 1.5 billion subscriptions. Talking about the potential, which is yet to be determined. It becomes evident that 5G signal and link testing will be very critical in the 5G deployment. While primary scope for 4G was restricted to telecommunications, 5G is regenerated as an advanced version falling into a different arena to satisfy numerous use cases for industries. Thus, efficient and accurate 5G test will play an important role in this field. 
Evolution of 5G heightens demand for 5G test equipment

The 5G test equipment market is anticipated to reach 263.66 million USD during the period 2020-2024. With the rise in 5G connections in every corner, surges demand for 5G test equipment required for validation. It is estimated that the Asia-Pacific region will have 42.8% share of the total market revenue, followed by North America and Europe sharing a bit of 33.8% and 18.1% respectively. It is essential to perform 5G tests continuously with 5G device test equipment so that deficiency in network operations is minimum or entirely eliminated and a safe and trusted 5G network is built. 5G device test equipment providers are aiming at new developments until worldwide commercial deployment of 5G networks is accomplished.
Continuous R&D (research and development) activities for developing industry compliant and aligned to application based 5G test equipment is predicted to accelerate the market as it is driven by increasing telecom subscriber base. Moreover, deployment of 5G coupled with surging popularity for software-defined testing are some more significant factors attributed to accelerate the 5G test equipment market.
Additionally, the emergence of hyper-connected globe is one of the critical factors which is expected to further excite the demand for 5G test equipment. As the use of connected equipment is rising in countries like United States which is home to many prime connected device vendors such as Cisco Systems Inc., Medtronic, Microsoft Corporation etc. whereas others are generating a data traffic in the network thereby generating a requisite for establishing a safe and effective, reliable network.
5G test equipment market


Source: Technavio.com
The above graph indicates 5G test equipment market will rise at a CAGR of about 5% and that will lead the market to grow at $263.66 mn during the period 2019-2024.
Year-over-year growth rate for the 5G device test equipment is predicted to reach at 4.50%.
Different players have occupied the market share for various sets of instruments.
Moreover, it has been estimated that APAC will contribute to 31% of growth of 5G test equipment market.
Accessing connected services with enhanced network connectivity will fuel the market for 5G device test equipment.
Though the inception of COVID-19 outbreak caused a delay in 5G rollout, network operators were always in a constant operating mode for testing 5G networks and make it available to users on a wide scale. Having said that, it means that network operators and test equipment manufacturers will have to collaborate every now and then to develop 5G device test equipment such as migrating from NSA to SA 5G mode or remote testing equipment so that they can continue their 5G network testing without visiting network site in conditions like COVID-19 and accelerate 5G growth in the years to come.
5G test equipment market is segmented as below:
Types of 5G testing equipment for service providers

Service providers can explore various opportunities in 5G test equipment market as given below:
Ensuring 5G test solution will meet prime requirements for 5G base station conformance tests that can move to-and-from validation of designs to pre-conformance and at the same time is scalable in terms of channel bandwidth, frequency, and output power to gain accurate over-the-air (OTA) measurements. Performing drive testing via locking a distinct cell such as 4G LTE cell in a test location by selecting a bandwidth - LTE 40, LTE 25 etc. Click on 'Download' and know how to unlock cell lock / band lock feature on your Android smartphone and perform test with RantCell solution:

Development of cloud-based test solutions is grabbing the attention of network operators who want to reduce time on post processing efforts. It allows for scalability and can be altered according to the customer's usage and business case. Vendors creating 5G test solutions enabled on cloud server can gain a competitive advantage in the 5G test equipment market. For instance, 5G crowd-based and app-based measurement solutions have been gaining a lot of popularity recently. A quick glance:

App-based Measurement solution – These are being widely used to identify areas with 5G coverage. Such solutions can work on Android-based phones with the ability to support 5G rollout as operators can conduct 5G network tests, thereby significantly reducing 5G network testing costs. Moreover, user KPIs based on data throughputs such as download speed, upload speed is assessed to improve user QoE.

Crowd-based data platform - With this, operators can receive feedback on 5G network from multiple users' device and create crowd-sourced data on Quality of Experience (QoE). Example, installation of RantCell app on user's device to build network QoE data such as mobile network coverage, internet data connectivity, radio access network technology with geo location information and improve overall user experience. This crowdmetrix software is built on a cloud platform that can be massively scaled with abilities such as smart passive mobile network KPIs data collection and remote smart triggers to run active tests per specific geo location. Further, all these QoE data gets upload in real-time leading to 60% reduction in field visits in times like COVID-19 crisis.

Operational efficiency is critical to ensure the job is done right in the first time as 5G network involves deployment of massive number of small cells with fiber optics deployed in a deeper and densely into the network. An automated test solution can pave the way for operators to drive their efficiency with accurate first-time results and hasten the process for time to revenue.

Measurement of front-haul transport network to covering end-to-end points and meet 5G requirements, gives another opportunity to develop all-in-one test solutions for deploying, maintaining and assuring error free network.

Though present 5G testing demands are a bit different from previous generations, 5G equipment manufacturers can leverage legacy testing framework to develop new-age testing framework compliant to 5G technology.

5G generates a huge amount of data which is difficult for operators to evaluate. Hence, there is a business need for analytics-based test solutions to enable operators with data handling capabilities and make improvements in network to ultimately provide better Quality of Experience to users.

All the new requirements for 5G put into action will have an impact on the transport network ranging directly from the core to the radio section. Such a 5G network needs to have a tight connection between all the resources of transport network. Hence, proper 5G measurement equipment's for transport network becomes critical to achieve success in 5G deployment and will continue to grow with its expansion on a wider scale.

With the increase in adoption of software-defined testing, vendors are now keen on developing flexible and efficient 5g test equipment for multiple methodologies and standards suitable for assessment of complex radio frequency designs.
Growth of 5G test equipment market in the upcoming years

The COVID-19 outbreak has transformed the growth of various industries. However, the immediate impact of the pandemic is varied as few industries will register decrease in demand and remaining will be unscarred showing promising growth as they continue to gain new opportunities. As operators are scaling 5G deployment, they are in need for  high-end 5G measuring equipment to perform 5G network testing. Although the pandemic has caused a delay in 5G rollout, the 5G test equipment market is poised to grow as mentioned above during years 2020-2024. It is also seen that there is a rise in demand for data traffic control and is expected to fuel the fifth-generation technology, leading to an exponential growth in the 5G test equipment market. Furthermore, need for connectivity in today's smartphones, connected cars, wearable gadgets, smart home devices and other consumer electronic devices are likely to propel the demand for 5g test and measurement equipment.
Conclusion

The schedule for 5G rollout is not the same and will vary from country to country. United States is one of the leading countries in 5G deployment whereas smaller nations such as Sweden, Estonia and Turkey have taken significant steps to commercialize 5G networks to their citizens. Operators are even planning to release 5G to users in varied schedules in different parts of a country. As they move forward with the deployment of 5G in various countries, it will increase the demand for 5G test equipment and potentially grow in the years to come. So, no doubt, the commercialization of fifth generation wireless technology i.e. 5G technology on a wider geographical area will create an opportunity hotspot for 5G test equipment manufacturers and accelerate the growth of 5G test equipment market and is expected to scale new heights.