CBRS is rising and so, the demand for LTE/5G private networks

'Wireless' is not just a term nowadays, instead it is a necessity to sustain in this modern world as everything is going digital. Some organizations are considering it as the 'fourth utility' resource after power, water and Internet connections. However, it is challenging for MNOs to deliver best connectivity access via public LTE and Wi-Fi in scenarios like:
Unavailability of networks due to limitations in coverage area

Not having enough capacity to impart connectivity

Unsecured networks for applications
With the development of CBRS (US) also called as local access license for certain spectrum/shared license spectrum in Europe, private networks are enabled to offer better performance to handle heavy data loads, increased capacity compared to Wi-Fi and better data security and Quality of Service (QoS) to users which will be a commercially viable strategy for MNOs and large enterprises in the coming years.
The announcement of a new unlicensed spectrum - 150MHZ of Citizens Band Radio Service (CBRS) in the 3.5 GHz band by FCC (US telecom regulator) is developed to enable private connectivity with LTE and 5G networks to serve customers' demands. The broadcast itself was quite abuzz among industry leaders and gaining huge popularity since then to become a mainstream soon.
The main aim towards making transmission band – CBRS band public is to facilitate such wireless services and the most important part to note is that mobile network operators will not need any licenses to use LTE CBRS band for developing networks on this CBRS spectrum thus curbing the cost of data transmission.
On the other hand, the entire business ecosystem is at the beginning of getting benefits from LTE/5G private networks as they are being deployed in multiple sectors such as manufacturing, oil & gas, mining, transportation – rail, airport etc. to support state-of-the-art use cases like Industrial Internet of Things (IIoT), used in new-age applications such as Augmented Reality/Virtual Reality, and Robotic Process Automation (RPA) - to name a few.
Private 5G/LTE networks Use Cases

1. Switching on Private 5G Networks in European factories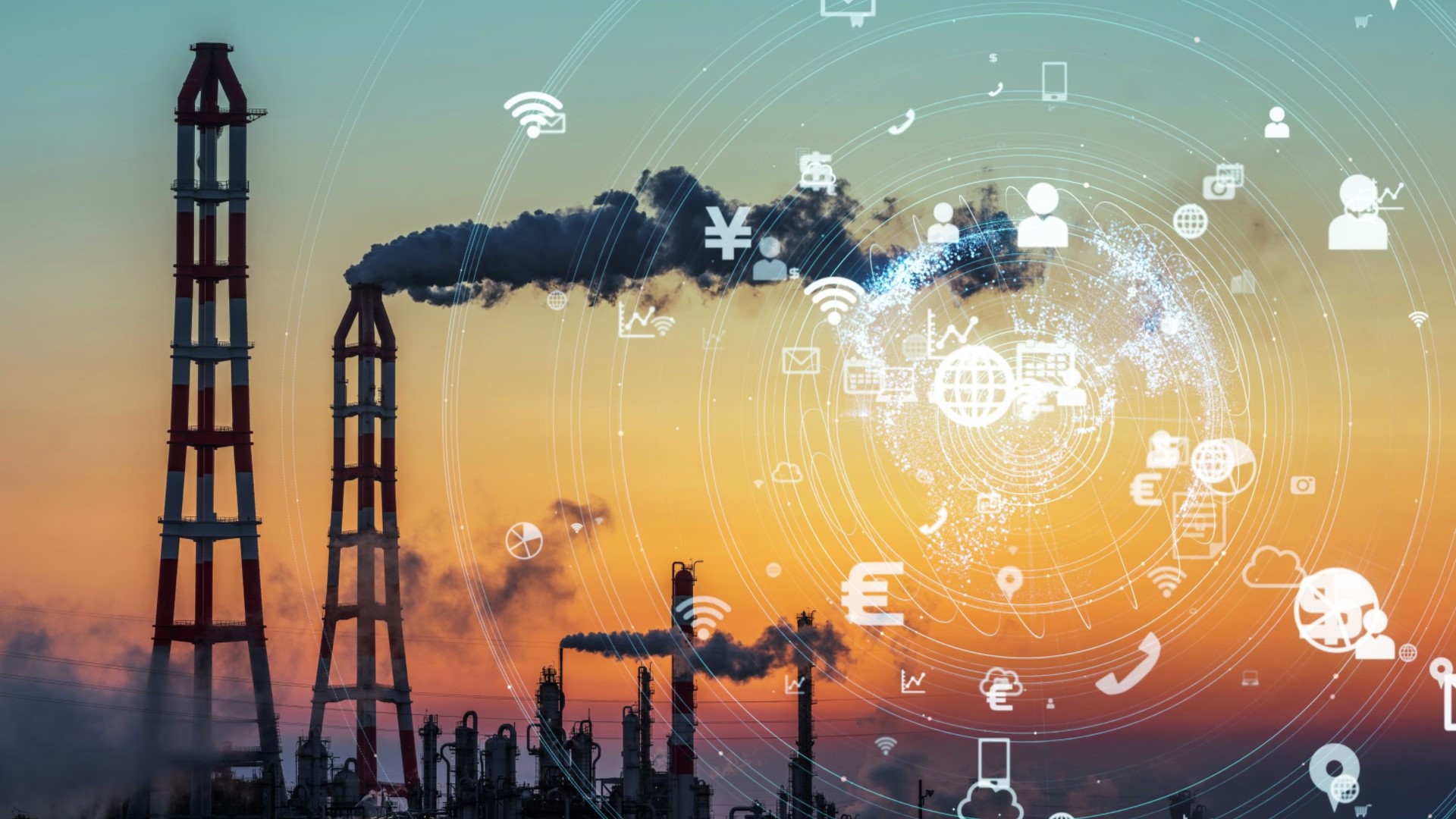 Owing to the recent innovation – 5G modems from Bosch Rexroth (an engineering firm in Germany) some manufacturing units located in Europe are becoming smart as they are implementing pilot version of 5G equipment. With the use of this technology, they are creating modular production lines where every equipment like robotic arms, wheeled robots, high-precision power tools, and manufacturing machines are linked to a private 5G network.
In-house deployed warehouse robots in factories receive advanced coordination, assists employees identify issues in production lines, permits the integration of advanced software that comprises Artificial Intelligence, AI-based software. In addition, factories are facilitated with enhanced security due to presence of 5G networks that is private without the need of sharing its bandwidth with others.
Presently, private 5G networks has sheltered the premises of few German automakers like Volkswagen, BMW, and Lufthansa. Moreover, Sandvik Mining and Rock Technology – a Swedish mining company and Konecranes – a Finnish crane and lifting equipment manufacturer are using such private networks.
2.Fixed Wireless Access: On the way to deliver high-speed broadband connections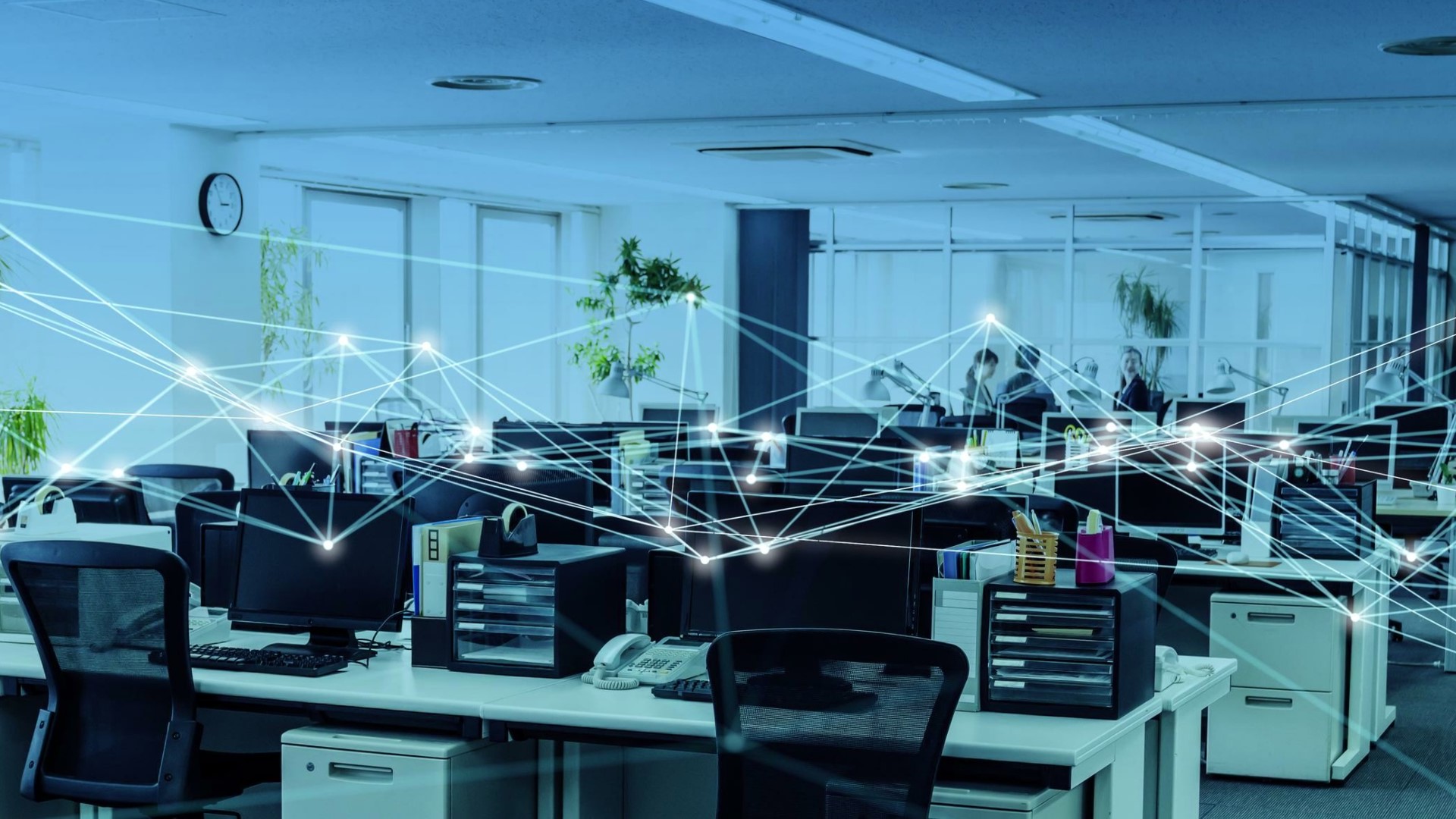 Mobile network operators are working to enable communities residing in suburban and rural areas with ultra-high-speed broadband access and serve industries for IIoT, general enterprises, small WISPs. A perfect outdoor use case for Private 5G network, known as Fixed Wireless Access (FWA) that can act as a potential alternative for broadband services powered by fiber and deployed at home and business applications, example in schools for educational broadband services (EBS) due to infeasibility of fiber maintenance in the long haul. Another primitive feature, it less relies on public networks in the wake of free spectrum band like CBRS and flexibility in network design. Network sharing and neutral host integration with the public networks is a possible advantage from FWA exclusively when deployment of Open RAN and 5G converged core takes place with container, open stack virtualized platform providing an openness and flexibility to the overall architecture.
3. Retail Robotic and Automated Deployments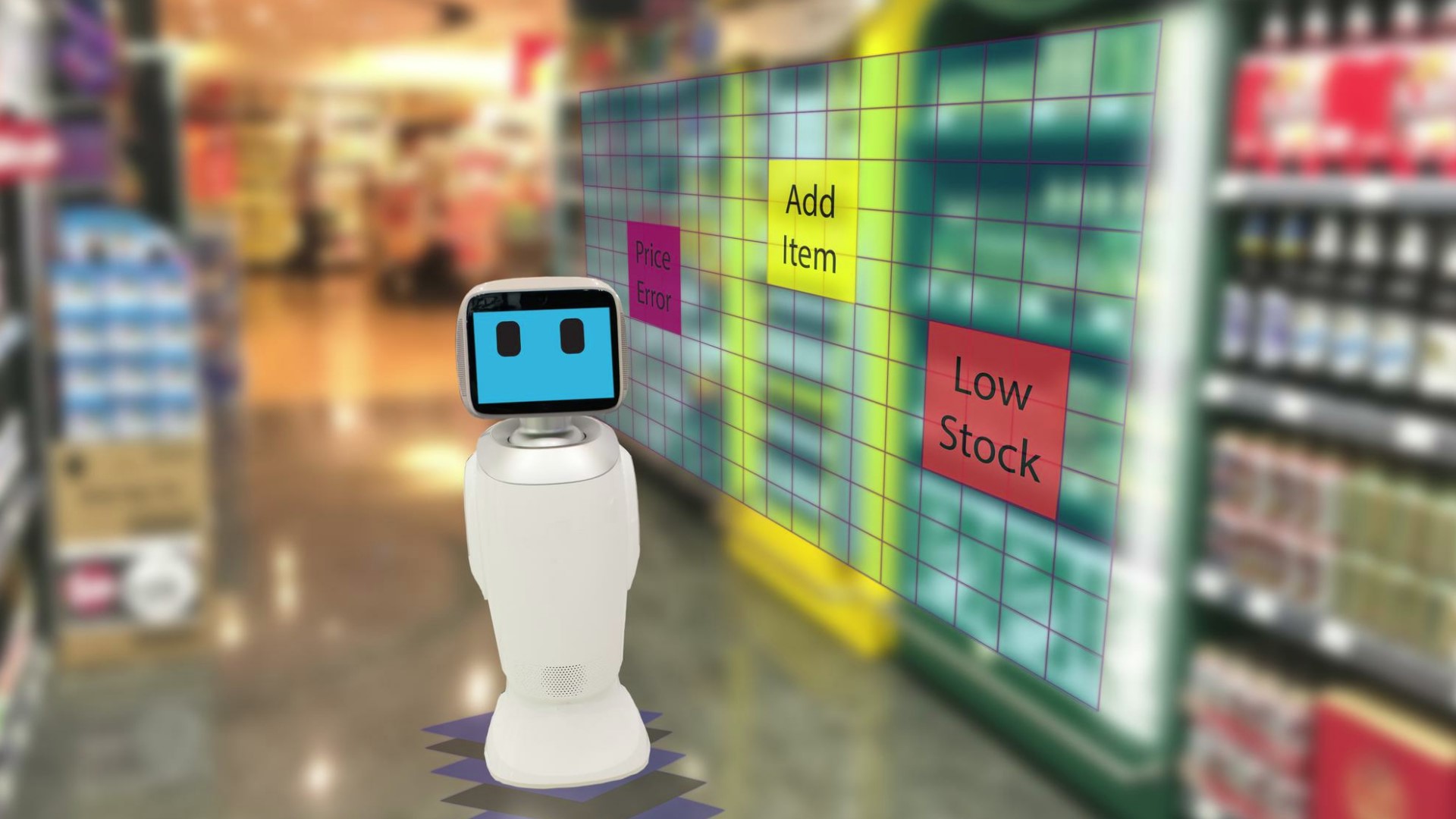 Modern day retailers are using remotely managed automated devices such as automated guided vehicles, inventory robots, automated forklifts, etc. to aid their inventory management, track assets and execute several other day-to-day routine tasks. Transmission of data in uplink and downlink is considered as the highest priority tasks in all these automated use cases and refined on a local server to ease the complexity on the UE side. Most of these automated applications / devices need ultra-low-latency with high reliability which can be provided under high signal-to-interference-plus-noise ratio SINR conditions and is available only in 5G private networks.
4. Healthcare applications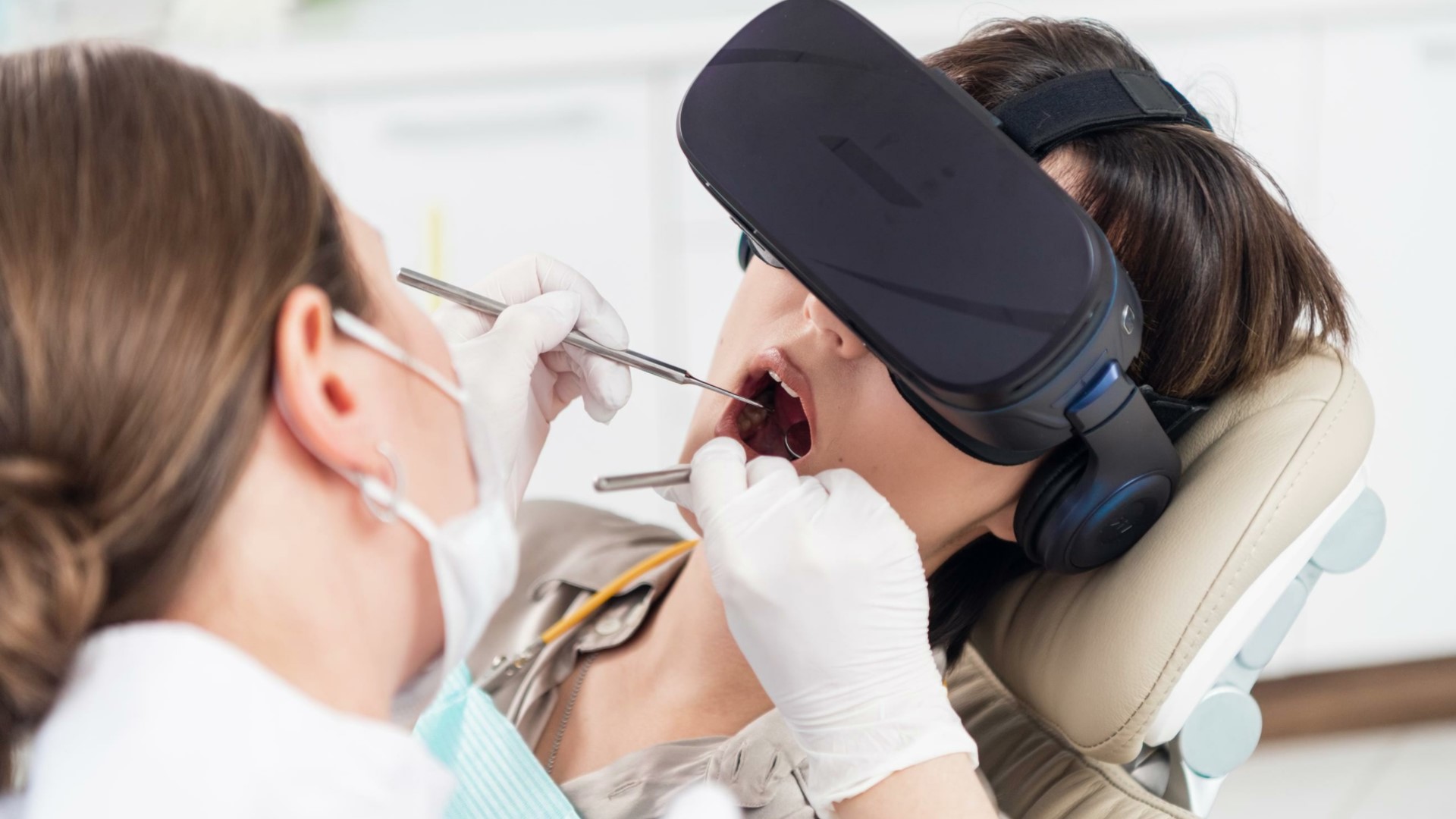 Connectivity is imperative to maintain healthcare activities like routine patient check-up and operations. At the same time, security and safety of frontline workers like doctors and nurses is also very important. Today is the era of new-age technologies where healthcare facilities are also being developed to give care to patients. For instance, Virtual Reality (VR) technology is nowadays harnessed to assist patients in easing their discomfort as a critical feature for pain management. Headsets enabled with VR are provided to patients to give a bit relief experiencing stressful extensive painful procedures (for e.g., dental procedures) and recoveries. But how these VR headsets work? Where does from the patient gets to view these virtual experiences?
These VR devices pulls out data from the library of virtual experiences stored on a local server as it grows with the popularity of technology used by multiple patients. However, development of standard legacy network architecture will not support VR devices to execute critical data processing activities when the number of users increases leading to lagging of patients' stream. Bandwidth resources are required to be siphoned so that it can be used in priority tasks, in this case as VR headsets chooses a virtual experience from the library, it transmits data to the local network and the former receives low-latency data and is processed locally to minimize the lag unlike in traditional way.
What are the commercial advantages of CBRS private LTE/5G networks?

Now, moving forward with creation of private LTE networks and private 5G networks, band 48 CBRS, a frequency band of 3.5 GHz from the total 150 MHz wide broadcast band is being used for private and geographically limited deployments (in US), which is much secured and better than WiFi networks. Development of such unparalleled CBRS band 48 available in 3.5 GHz band can be fruitful in many ways as carriers continue to deploy wireless private networks like 5G to a wider population across the globe. They are as follows:
Large area coverage capability within the shared spectrum cbrs band

Deliver higher performance with network control and heightened security

Increased data capacity

3.5GHz band (band 48) will be universally accessible – mobile operators or non-legacy mobile operators can use this band for commercial uses to market for home and business broadband services

Enhancement in indoor and outdoor network signals with selection of CBRS spectrum in specified locations

Faster indoor throughput compared to Wi-Fi networks enabling data transmission at an accelerated speed, for instance use of CBRS band in a car manufacturing plant enabled firmware downloads in car in a minimum span of time with more efficiency in the manufacturing process

Reduction in bandwidth crunch with increase in number of devices

Network security is much higher compared to Wi-Fi networks
What does it take to maintain LTE/5G/CBRS private networks?

Approval from telecom regulator for deployment CBSDs (LTE or NR Base stations using CBRS band)

A smaller version of Network Operations Centre with NMS and EMSs to monitor and fix daily incidents. This is specifically needed for SNPN (Standalone Non-Public network)

Regular testing and measurement of user Quality Of Experience (QoE) to ensure business users can access network on demand with no interruption

Monitor of performance cell level KPIs on 4G and 5G

Identify network issues and continuous optimization of network to improve the quality of experience

Performing indoor/outdoor drive test or walk test to determine the network Quality of experience delivered by CBSDs both indoor spaces such as offices and outdoors

Identification of poorly connected areas within the private network and expanding the network capacity and CBRS spectrum coverage area based on business demands by private networks users

Lock on to band 48 of CBRS network in LTE /5G and perform network tests such as speed, latency, or identify network coverage, and signal quality, and ensure measured KPIs meet business requirements

Adherence to telecom regulatory requirements on CBRS private networks
What are CBRS identifiers?

In previous networks like LTE, operators use a specific PLMN-ID that is unique in the System Information Block 1 (SIB1) located over the LTE channel and allows devices to differentiate the home network, camping and initial access information.
Implementing the same approach, the CBRS Alliance agreed to use the 3GPP Closed Subscriber Group (CSG-ID) in order to identify the specific network of a shared CBRS home network ID. Each CBRS operators will be provided with a unique CSG-ID (CSG Identifier) known as CBRS-NID (CBRS Network Identifier). Network identifiers defined by CBRS forum are given below:
TAI/ECGI/GUMMEI/IMSI – updated with shared home network ID (SHNI)

5-digit long user identity number (UIN)
IMSI Provisioning:
It is used in the Attach Request and indicates the favourable Access Mode for a UE

It must contain CBRS-I value and zeros (9) signifies preference for NHN Access Mode. Apart from that, IMSI signifies the UE's choice for 3GPP Access Mode.
UE requirements for private 5G networks

CBRS-Type I UE

A normal LTE UE supporting 3GPP procedures with CBRS band support

UE cannot attach to NHN and does not support NHN procedures.

Two radio states: - RRC idle - RRC connected

CBRS-Type V UE

A normal LTE UE supporting 3GPP procedures with CBRS band support

UE cannot attach to NHN and does not support NHN procedures.

Mutually exclusive radio states:

SP NW RRC idle

SP NW RRC connected, all PDN services from SP NW

CBRS access NW [SP/NHN/Private] RRC idle

CBRS access NW [SP/NHN/Private] RRC connected
CBRS Network Architecture

CBRS networks consists of Base Stations (BS) called as CBSDs and needs authorization and management of centralized Spectrum Access System (SAS) to operate. It is mandatory for Priority Access License (PAL) and General Authorized Access (GAA) users to use CBSDs that are certified, and FCC approved (in case of USA) and registered with SAS with information, for instance, operator ID, device parameters, location information, etc. For large commercial deployment of such networks, it is recommended that every CBSD devices included in the network must be managed by new elements of network – "Domain Proxy (DP)" clubbed with the network management system (NMS) or element management System (EMS) functionality. The DP acts as a bidirectional information engine router that enables flexibility in self-control and optimizing interferences in such networks. SAS plays a critical role in handling surroundings that may cause interferences, puts several criteria for protection and exclusion zones to protect higher priority users and determine higher power levels of CBSD within the specified time.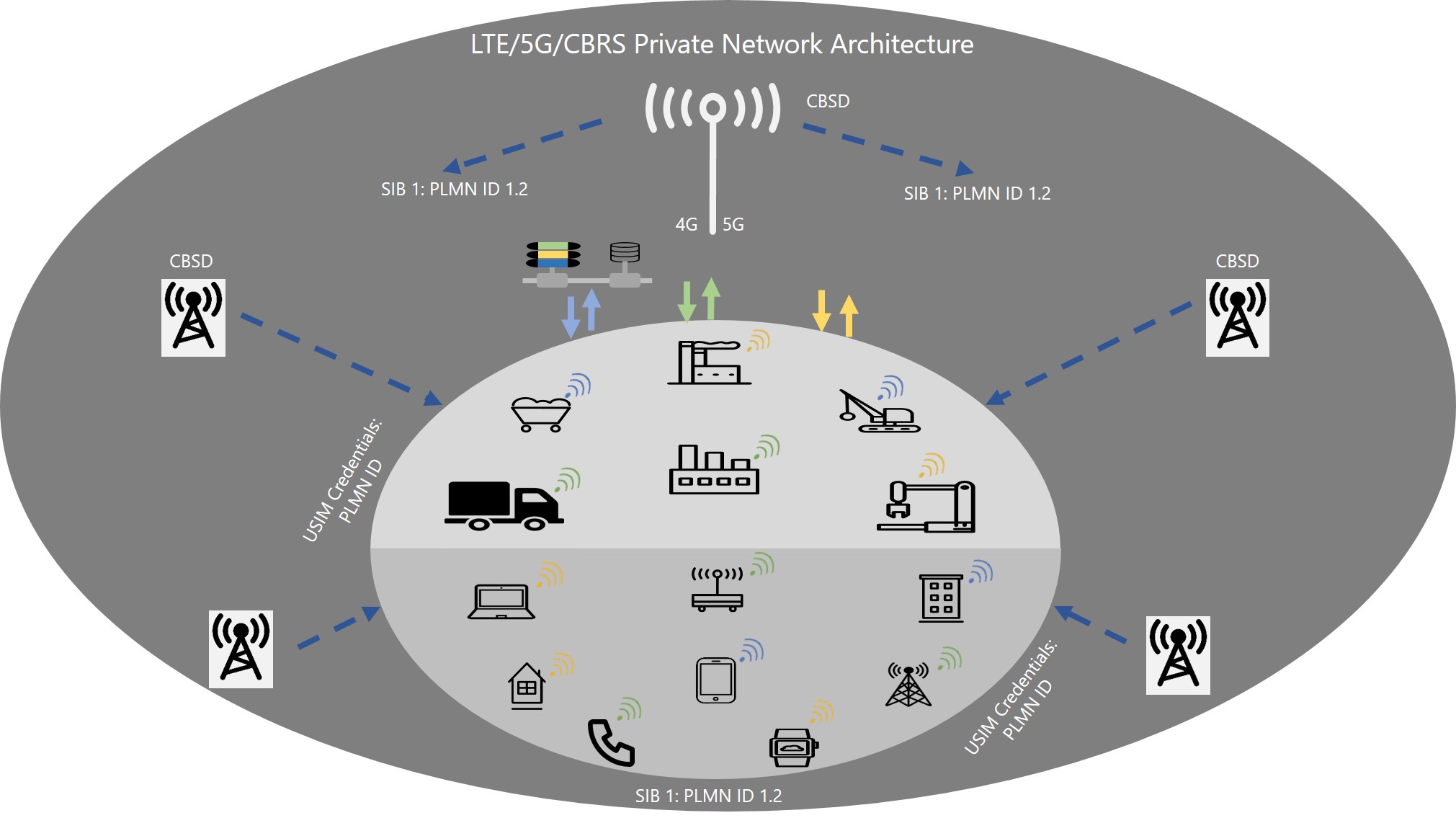 Conclusion

With the increase in demand for wireless spectrum, it is obvious that demand for data has no limits but at the same time ensuring data is protected communicating through various channels. Private 5G networks and private LTE networks are all-in-one solutions for enterprises who want to have the presence of independent outdoor and indoor wireless networks on an organizational level that will ultimately deliver all the benefits such as: improved security, data privacy, flexibility in network, mobility, enhanced Quality of Service (QoS), low latency, network resiliency and cost-efficient. Business owners who had to rely on Wi-Fi network or wireless services provided by operator can now manage their networks effectively in a better reliable, secured and sound environment.
Adding to it, no doubt, private LTE/5G networks have been on the top of the preference list for industry leaders to secure their networks, it also has become one of the telecom industry's most promising growth sectors. According to analysts, in the next five years private networks will become a 60 billion USD industry as the new era opens up multiple opportunities for service providers deployed on diverse applications serving different use cases. Many organizations across the globe, utility and mining industries, ports, airports, campuses, sports facilities have already built their own private LTE/5G networks with CBRS band/shared licensing spectrum (EU) to improve their network coverage and overall efficiency thus reducing costs.